Its not even thanksgiving yet and we cannot stop thinking about the upcoming winter holidays! As were frantically trying to think of creative gift ideas for our friends and family, we must not forget about the actual packaging of these gifts! Here are a few inspiring and different ways to wrap your gifts this year.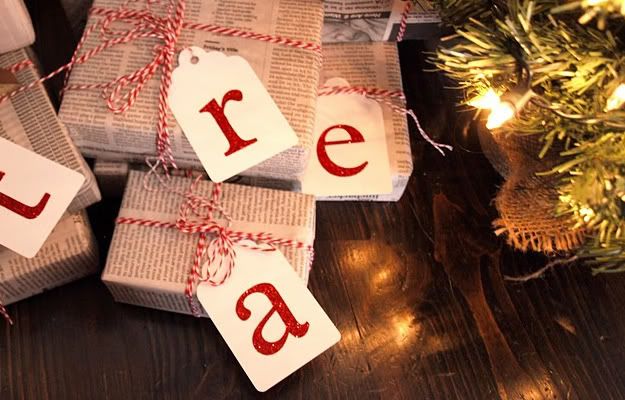 This homemade gift wrap is a great way to save money and to be creative at the same time! Using old newspaper, red & white twine, along with homemade gift tags is a great way to make you friends and family say wow!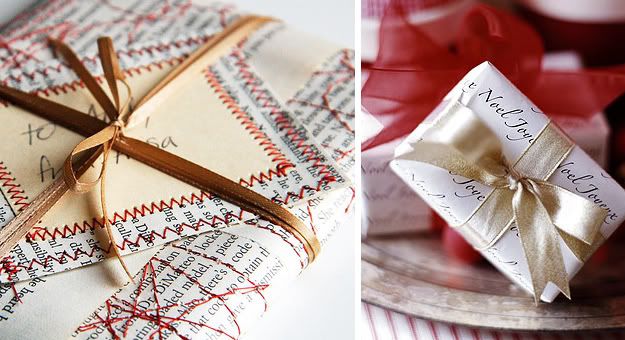 Another great idea. Using newspaper and stiching/sewing in some red thread for a vintage look. Or you could create your own gift wrap by just using printer paper and designing your own paper with your favorite holiday fonts!
This crossword puzzle inspired wrapping paper is absolutely adorable! I know my grandmother would love this! :-) All you have to do is create your own crossword puzzle, and print out on printer paper...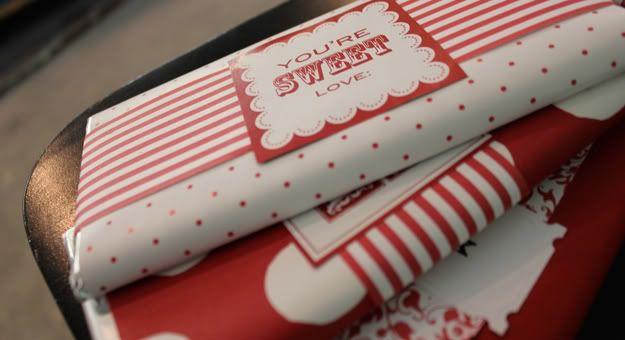 Aren't these homemade gift labels cute?!
(Images found via
1
//
2
//
3
//
4
//
5
)