How many of you think about color when you're designing something? Choosing color is one of the most important steps within the design process. These simple choices that we make always provoke emotion in our audience.
When working with my clients I always ask a bunch of questions prior to getting started. The reasoning behind this is because I want to know their personality, interests, likes and dislikes. Picking a hue goes way beyond what their favorite color is.
When working on
Dawn M. Gibson Photography's blog
, she kept insisting that she LOVED yellow. I love yellow too - but when you think of Dawn - you don't think yellow. You think, warmth, joy, love, and pure elegance. Yellow is known to be loud, and Dawn is not loud. Sorry Dawn, I love you! lol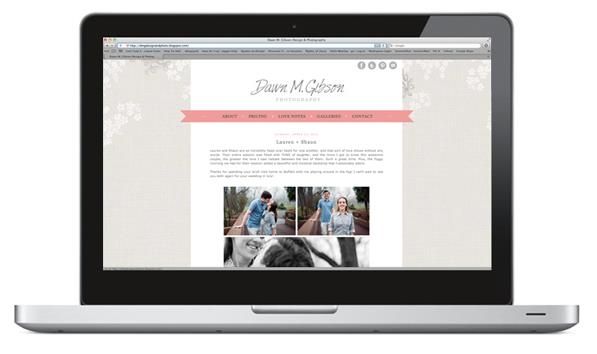 We ended up settling on this design and she and I couldn't be happier! The colors portray her true personality and her business work ethic. Do you feel warmth? Joy? Love?
Overall, Pink symbolizes love, beauty and femininity. It also portrays a certain energy and fashionable style.
As you can see Hello Monday also loves pink. ;-) It's definitely a feel good color!