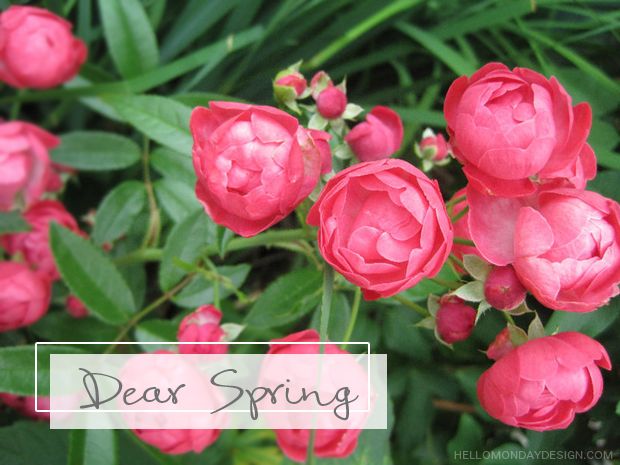 Dear Spring
, please hurry up and get here. I am so over winter, and wish it would just go away. I want to be outside hiking, exploring and getting my exercise on without having to wear layers of clothing.
Dear Sore Throat & Heavy Chest
, whatever you may be, I need you to go away. Between the seasonal allergies and the colds this season, I think I have had enough. I know you may think I sound better with a raspy, sultry, man voice, but I do not think it's sexy, at all.
Dear Home Office AKA"Walk in Closet"
, I feel so much better that you are now organized. It was hard to get rid of some pieces to make room, but it also feels good to donate to those who need those clothes more than I do.
Dear Boyfriend
, My favorite part of the day is when you walk through that door, with a smile on your face, give me a kiss and we chat about our day. 4 1/2 years together and I am still madly, deeply in love with you, and it seems like every day that goes by these feelings only get stronger. I especially love when you give up a hockey game to let me watch The Bachelor. #TrueLoveRightThere.
Dear Sean from The Bachelor
, please get rid of Tierra asap. Although she is entertaining, I hope you do not believe all her
little
escapades. There are other girls who are there for the right reasons and want to find love.
Dear Friends
, in case you might have missed my FREE Valentines Freebies, make sure you check them out and download
here
! :-)