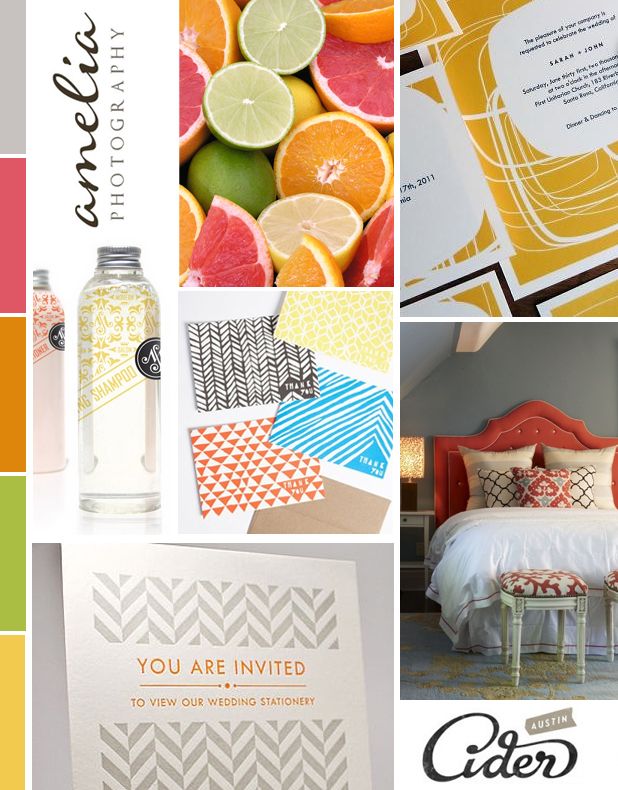 A couple weeks ago I announced that Swirls was getting a
makeover
. Since then I have been busy collecting inspiring photos, artwork and type treatments to get the ball rolling. I thought I would share the inspiration board which is setting the mood of our re-design. We went from neutral colors, such as browns and tans, to grays & blacks. Because of those darker tones, I thought it would best to throw in some "pops" of color. Since the new name is going to be Swirls Market Café, what other colors would come to mind? I'm thinking citrus hues, because of the healthy & natural outlook Swirls has.
Within the next few weeks I hope to be sharing with you their new logo! I can hardly wait for the reveal! :-)
ALL IMAGES PINNED TO THE SWIRLS MOOD BOARD FOUND ON PINTEREST.