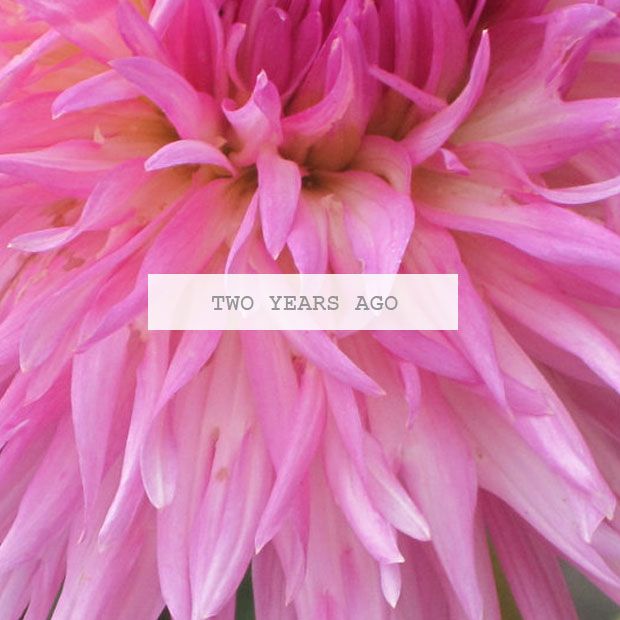 "It is always the simple things that change our lives. And these things never happen when you are looking for them to happen. Life will reveal answers at the pace life wishes to do so. You feel like running, but life is on a stroll. This is how God does things." - Donald Miller
Two years ago today, I became an official business owner. Over the past two years, Hello Monday has seen its fair share of ups and downs, but I wouldn't trade those experiences for anything. Through the good and the bad, I've become more driven & passionate about what I do. My focus has shifted, but only for the better, I now know that I am meant for much more in this world and to be a positive light within the design community. It's not about having the most clients, or making the big bucks, its about making a difference in this world, helping others achieve their own goals and making and keeping friendships.
Since graduating high school 10 years ago (YIKES!), I have always dreamed of owning my own business. To be my own boss, to have a job that I loved. I always worked well under management but I also worked very well as a leader myself. I loved setting an example, and being someone that others could look up to. Right now, I am the low man on the totem pole, in the in-between stage of life, working a full time job (to pay off those student loans!) and managing Hello Monday on my own personal time. It hasn't been easy, for myself, boyfriend, family and friends, but I truly appreciate everyone in my life that supports every dream and goal.
Although we still have a couple more months left of 2013, I feel like 2014 will be a fresh start for myself and Hello Monday. I have some solid ideas in place, and for once have a vision of where I want to see Hello Monday in 2-3 years. I haven't been taking on much work lately, for the fact that I am spending more time on myself. To rebrand my business into something that portrays my true personality and to narrow in on what services I want to provide my clients. I want to give my clients the best, and I want to work on projects that I truly love. The best is yet to come, and although I am moving ever so slowly with my dreams (when I want to be running towards it), I am closer than I was the day before. Someday I will be doing exactly what I have sought out to do, because let's face it, 2 years later and I am not ready to give up, I have only just begun!
Thank you to all the clients I have worked with, the friends that I have made through blogging, family and friends. You all light up my life and keep me moving in the right direction!
xo