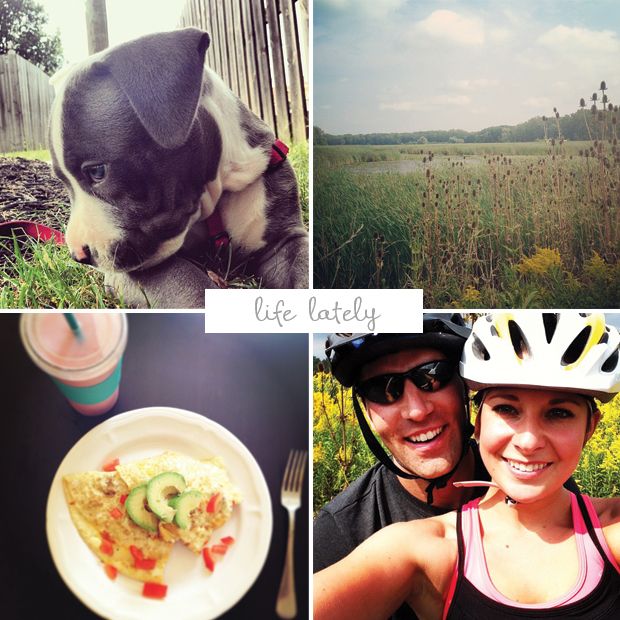 If you are a follower on
Instagram
, you can see that I have fallen in love with a puppy named Blue. I probably have post too many photos of him, but oh how he makes my heart melt and puts a smile on my face. He is not mine, but a co-workers little pup. It's so amazing how animals can just light up your life and take all the stress away.
Labor Day was beautiful, but too chilly to be out on the boat, so the boyfriend and I mountain biked around Buckhorn State Park. It was absolutely beautiful and peaceful. A perfect day. Except for the allergies. Hives, Sniffles, Sore throat, the whole shebang... All hell broke loose after that bike ride. It was fun though, and it was worth it.
What have you all been up to? Are you on Instagram?
Follow along!
:-)