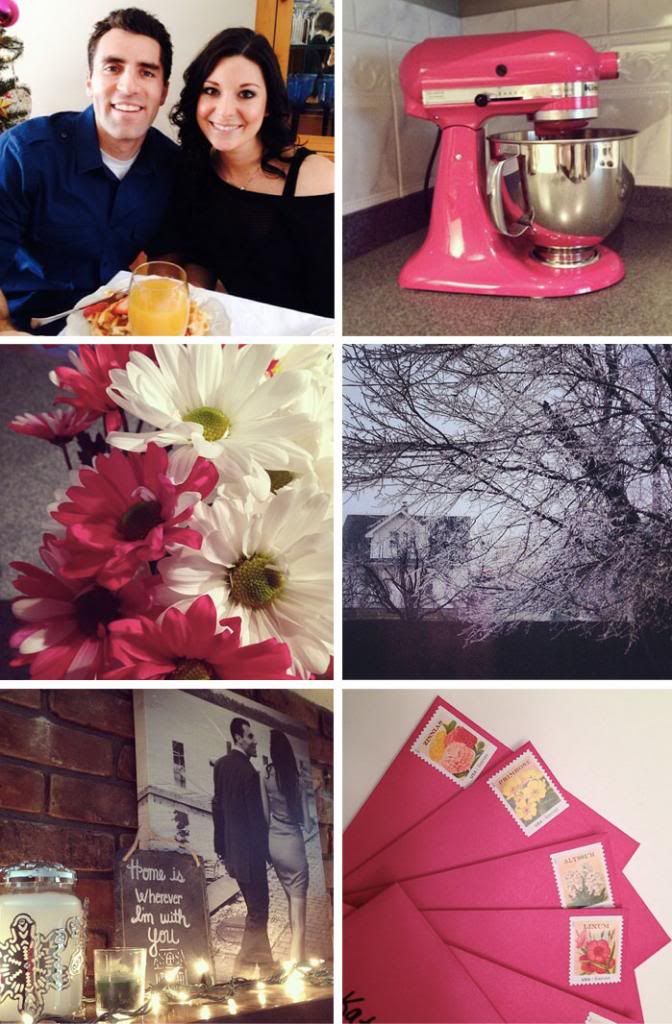 Where has December gone? With our move into the new home, my birthday and the holidays, it feels this month has gone by in the blink of an eye. I have to say that this year has been the most memorable and most special in all of my 29 years. I know it sounds cheesy, but I truly feel that life does get sweeter with age, and every new experience makes you realize what life is truly about. I am so excited for 2014 because I feel that 2014 is going to be even better year than this year, full of fresh starts and new beginnings!
Is anyone doing anything special to ring in the new year? So far, Evan and I have no plans, except maybe spend it in our new home with whoever would like to stop by. :-) Pssssst....
Jessica
, Evan and I wish you and Brandon were here!
All images taken by me via Instagram -
follow along
!