A couple weeks ago I posted a
before and after
of our dining room and DIY barn table. Last weekend, Evan and I took it a notch further and tackled a couple DIY projects to add some color to the room. It's all coming together so nicely, I just felt like I had to share! :-)
I have no idea what to do with that back table yet (Evan made that too!), so don't mind the apples, lantern or basil plant!
Our little breakfast nook area now has white stools!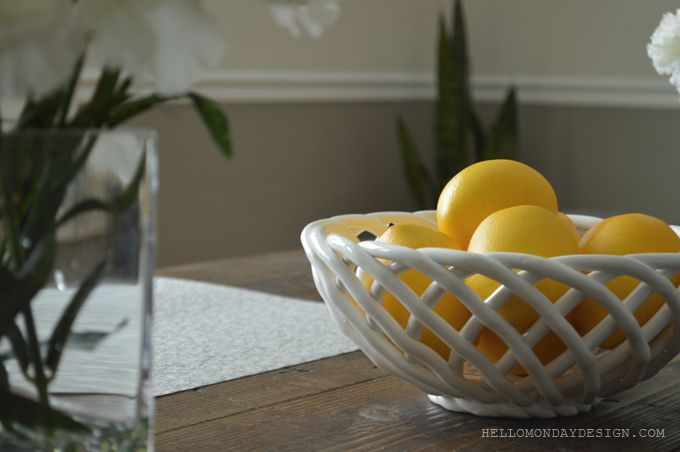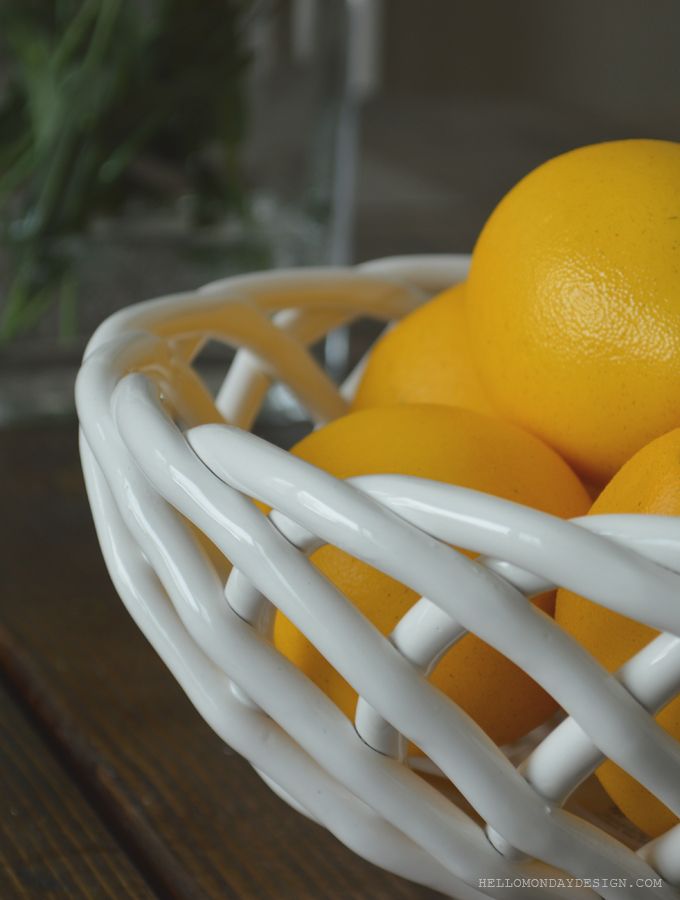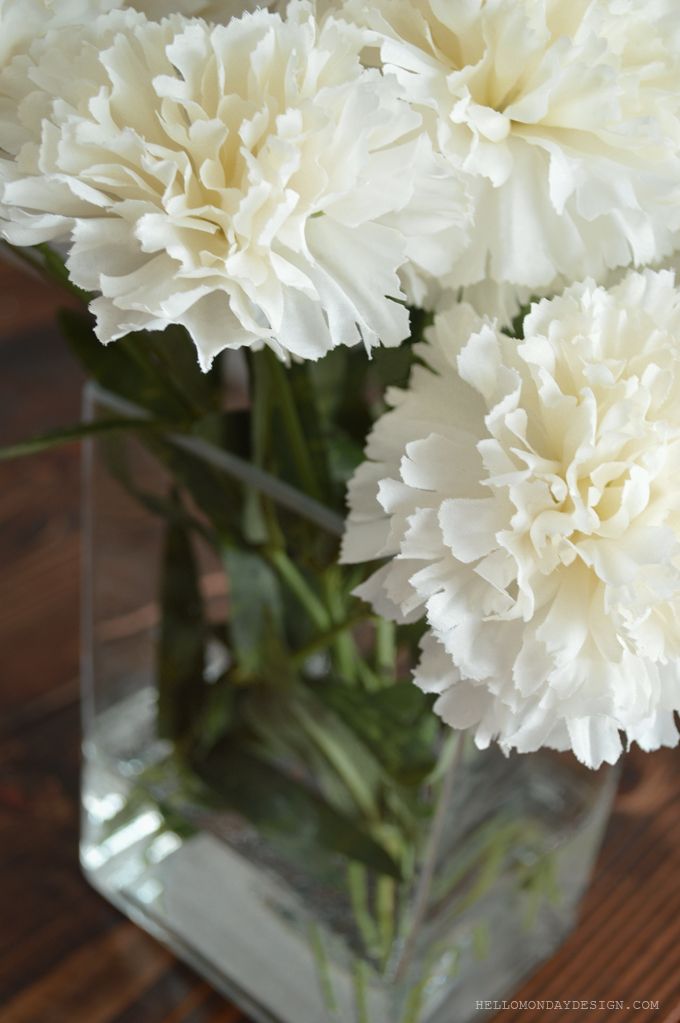 Evan and I are all about saving money. We ended up saving money by tackling this little
DIY project
rather than buying the pre made flower arrangements. Instead of buying flowers at Michaels, we ended up getting them at Walmart, cheaper but with the same quality. For the things that we did buy at Michaels, like the vases and craft water, we both bought one thing at a time with a 40% off coupon.
Overall it's coming together nicely. There a few things I still want to do, like adding an area rug, artwork, adding some sheer curtains to the windows and possibly changing up the light fixture. All with time though! I think it's safe to say we are on to the next project, painting and furnishing our living room!