Last week I was tagged in the "
Tour Through Blogland
" series. Not only do I get to share a little glimpse of Hello Monday behind the scenes but I also get to share a couple other creative business women that I admire. So here we go! :-)
Who nominated me?
Hannah is a talented designer who runs and operates
Pommel Lane
. She is well known for her beautiful hand lettered works of art and for snapping pics of her adorable pup Abe. She most recently opened up her
print shop
and has taken the leap of faith into entrepreneurship. Hannah and I connected via
Pinterest
and
Instagram
and I am so happy our paths crossed. She is a down to earth girl, who also loves an adventure!
What am I working on?
Right now I have a couple different projects going on. I'm working on a blog re-design for my good friend Laura. Awhile back I shared with you all the
moodboard
that was setting the tone for the project and now we're working on the blog layout. I'm really excited to be working on this project with Laura because we're incorporating watercolor into her design!
I'm also working on some Holiday graphics as well as a 2015 calendar. Earlier in the year I posted a
Valentines Day February Calendar & Weekly Planner
and there was so much interest in it. I decided that I would expand upon that idea again and offer a full monthly calendar with a weekly to-do list.
Other than that, I need to slow it down a bit, set new business goals for 2015 and start some wedding planning!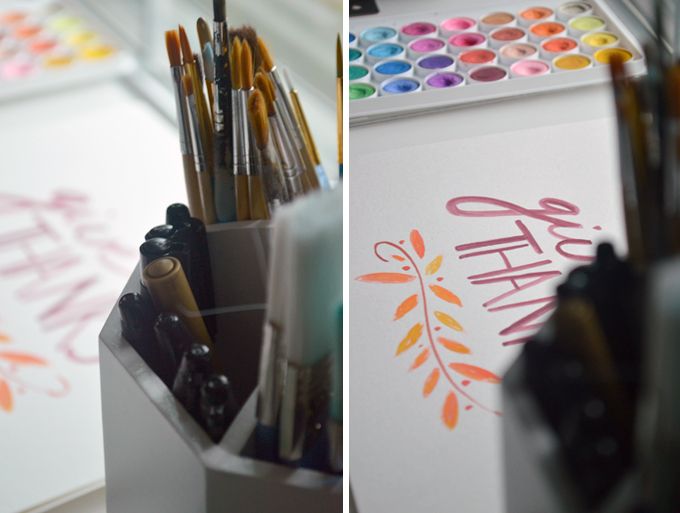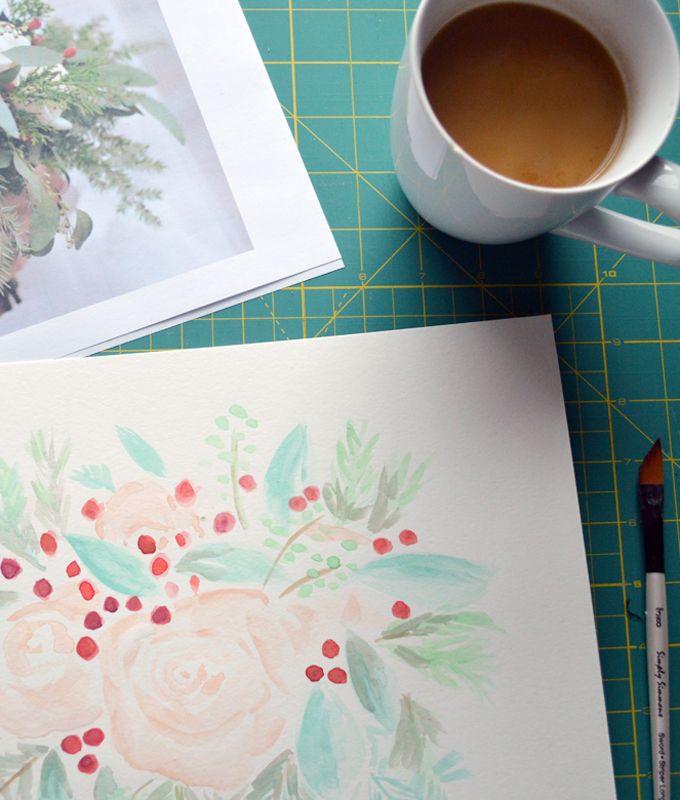 How does my work differ from others of its genre?
Whether it's a painting or a blog design, I want all my designs to be fun, creative and playful through the use of color and type. I enjoy keeping up with the latest design trends, but it's so important that I stay to true to myself as an artist, keeping things simple but yet playful, while still meeting the needs and expectations of my clients.
Why do I write/create what I do?
Ever since I was a little girl, I've always loved painting + design. I could spend hours upon hours sketching and doodling and never ever grow tired. As of recently I have re-tapped into that playful child-like state of mind and have found a way to incorporate my paintings/sketches back into my design work.
What keeps me growing and evolving is the happiness that my artwork brings to others. If I can make one person's day brighter by redesigning their logo or offering a
freebie
then I have succeeded! My clients/online friendships mean the world to me and it's the one thing that keeps me going.
How does your writing/creating process work?
Since moving into our new home, I have completely re-designed my office and have begun to do my work differently. I have two work stations (technically 3, if you count my easel!), an analog station and a digital station. I always start my work away from the computer (or in my favorite room,
our seaside escape
, enjoying a cup of coffee!).
This is where I sketch, doodle, play with words, paint and explore. Once I come up with some great ideas, I will pick and choose whats best, refine them if needed, and then I hop on over to the computer to digitize them.
I plan on detailing the design process a bit more in a future blog post, especially those that are curious about the logo/branding process, but for now this gives you a little glimpse at how the process starts.
• • •
Nominations:
First up, I nominate Jessica over at
Creative Index
. Jessica is a dear friend of mine that I met in college. She is not only a beautiful person inside and out but she is also a fabulous designer and has an eye for fashion. She also has a gorgeous
print shop
with so many wonderful goodies to brighten up any home or office. If you follow her on
instagram
, you most definitely know her three favorite things are Bosco, Brandon and the beach!
• • •
My next nomination is
Kate Baird
of
Katelyn Brook Designs
. Kate is a designer, developer and collaborator with a mission to help other female entrepreneurs develop their online reach through Wordpress websites. All of her work is clean, professional and chic. Kate has inspired me to collaborate with other designers/developers rather than trying to tackle it all. This girl is awesome at what she does, if you need a Wordpress website and have no idea where to even start, check her out!
• • •
Danielle is the artist, designer and photographer behind the blog
Pasadya
. I have always been drawn to Danielle's blog because of her beautiful gesture like illustrations. Her work is simplistic, clean and sophisticated. She also designs logos and takes gorgeous candid photos of people and nature. You can purchase her work on
etsy
and on
society6
.
• • •
Again, a big thank you to
Hannah
for nominating me to participate in this "
Tour of Blogland
" series. It's been fun! Make sure you check out my nominee's blogs next Monday for their behind the scenes tours!